Broken Promises – Why the Business Improvement District Fails
In 2024, the businesses of the town centre will be pressured to vote YES for a 4th term of the BID, but how have they been breaking their promises to far?
As the showdown looms for the Business Improvement District vote in Bury St Edmunds in 2024, local businesses are starting to feel the heat. While BID's CEO Mark Cordell and Chairman Maria Broadbent have been leading the charge, the private company's track record has been called into question. With Cordell coming from a 32-year career in law enforcement and Broadbent having a history of failed ventures, it's no wonder businesses are skeptical of BID's promises. Will they vote YES for a fourth term or will they demand accountability for the promises made? Stay tuned to find out.
Maria Broadbent clears out of CASA without paying the bills!
Employees were left unpaid, Gift Vouchers and booking deposits were left unfulfilled, and suppliers and landlords were left hanging. This isn't the first time Maria has made a quick exit under these circumstances either – she did the same thing a few years ago at another location. Interestingly, it turns out that one of the directors is also the editor of the local paper, which may not have offered objective coverage of the situation. Furthermore, the ex-director Paul Brown has a poor track record with failed business ventures before moving on to a new role. Stay tuned for updates on this messy situation.
Get ready to pay for the Whitsun Fayre Event and the Food & Drink Festival with your BID levy/tax!
However, did you know that the Business Improvement District charges exorbitant fees for participating stalls? For the Whitsun Fayre, they charged a whopping £27 per meter plus VAT, making it a minimum of £194.40 for a 3-meter stall. Don't be fooled by their claim of putting on the Christmas Lights Event; it existed before their existence in 2010. It's time to question whether these fees are truly beneficial for small businesses.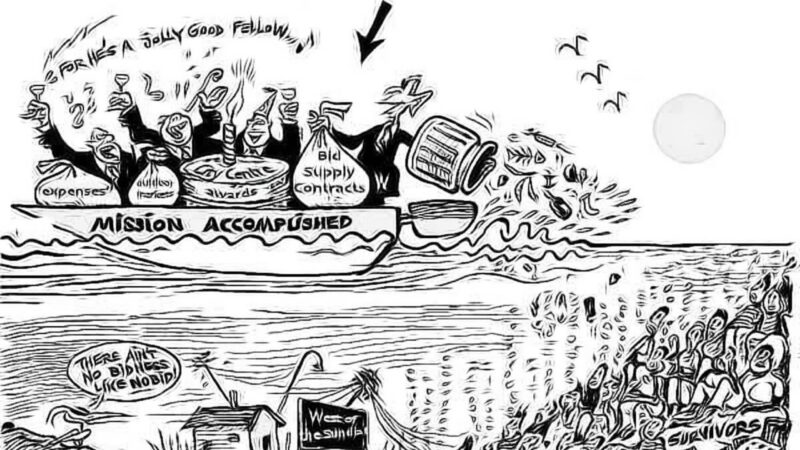 Furthermore, what are businesses getting from paying their "levy" or "business tax"?
If you're a business owner, brace yourself for additional charges at events like the Whitsun Fayre and Food & Drink Festival. The double-whammy comes from committing to a two-day attendance, on top of the already sky-high rates levied by the Business Improvement District. And as if that's not enough, you'll also have to deal with their unsightly, plasticated signs cluttering up our town. But fear not! It's time to make your voices heard and demand change. Make sure your voice is heard by contacting your voting representative and demanding this legalized mafia be removed from our market town. And don't forget to check with your landlord or tenant to make sure they've received their ballot paper before voting starts. Let's take back control and take Our Bury St Edmunds back to the community, not to a private company!
Mark Cordell and the BID rely heavily on businesses not receiving a ballot paper
They work with a company called Mosaic Partnership who actively encourage the local councils and the Business Improvement District to keep their activities under the radar.
I am aware that potential YES votes have been hand-delivered by Cordell, standing over the responsible person and bullying them into voting yes, before taking the ballot paper away. They do not want businesses talking to each other about their lack of support, they rely on divide and rule, so what have about Fight and Unite?
They will be sending out ballot papers around that time.
I urge all businesses who are unfortunate enough to have to pay the "levy" aka business tax, to contact the Business Improvement District and to ask exactly who they have on their books and who they post the ballot paper to. If you are not receiving anything, has it been diverted to your landlord?
If you have a business, and that person is not you, you have 2 years to ensure you get that ballot paper.
They claim to have increased tourism in the area, but cannot provide any Key Performance Indicators from before, and during their tenure.
They claim that Footfall is up – This is based on ONE footfall camera located above Maia & Cecile in the Angel Hill end of Abbeygate Street – So this singular camera does not reflect on the reality that businesses in the majority of the town experience. (The electricity operating the camera is not paid for by the Business Improvement District)
Their business plan for 2020-2025 – Promises made were, but can you detect any difference?
Marketing your town and your business
Maximise our use of social, broadcast and print media When did your business last get a mention on their social media? And worse still, how many times has CASA been mentioned?
Identify and provide marketing and PR support to our member businesses Did anyone notice?
FACT The Our Bury St Edmunds website has over 200 broken links, countless spelling mistakes and still advertising over 20 businesses that no long exist.
The Bury St Edmunds and Beyond website also has many broken links, and a non-functioning search option.
The BID is spending £25K on a new website build. This was NOT put out to tender but given directly to Cubiq Design based in Newmarket, thus not supporting Bury St Edmunds businesses and paying over the odds.
Allegedly, the owners of Cubiq Design and good friends with another Business Improvement District Director Andrew Speed.
Enhancing the visitor experience
Car parking costs and facilities Failed
A clean, attractive and safe environment Tacky plastic signs everywhere, unkempt lamp posts and bollards with jaded past decals that need repainting
A range of events worth attending Same as always, charging stall holders at least 3 times more than the usual markets
Christmas Lights and festive attractions Same, tired old light as every year. Previously controlled by the councils.
A variety of places where people can socialise Where? Sit amongst the bird's mess
Making pedestrians, cyclists and motor vehicle users all feel welcome How??
Attracting additional visitors e.g., by further developing our Sunday Funday initiative
This was a WSC event not Business Improvement District
Improve Customer Satisfaction levels ???! Evidence sadly lacking again
Improving your trading environment
Lobbying & influencing authorities and partner organisations Pretty Useless so far
Free training for our members Nothing is Free
A town centre gift card Which is not anywhere as good as an Amazon gift card
A town centre loyalty scheme Don't kid yourselves
Reducing operating costs You are still paying the same though
Access to external funding Did your business see any of this? Or are you one of those businesses who allegedly claimed more during lockdown than they should have?
Influencing Central Government Policy No luck with the cost of parking then
FACT If you think they plan to keep your rate at 2% for businesses with a rateable value of £10K, look around you. Everything is going up. The BID levy/tax will also increase on their next ballot as they are taking on the DMO and need to maintain funding towards that.
Making your town greener
Reduce volumes of business waste Did anyone notice this?
Reduction of single use plastic The BID is still using the ugly plastic lamp post collars
Further reduce the use of plastic bags err?
Improve facilities for cyclists Anyone notice anything different?
Improve facilities for pedestrians Pavements are in a dreadful state with unsafe and wobbly slabs
Increase electrical vehicle charging points With the cost of energy increasing, and a move away from electric cars, is this wise?
FACT – There has been no change
Look at what they have given you.
Training courses for First Aid
Training courses for Fire Safety
Mental Health Awareness
Social Media
FREE Professional Photographs of your business and your products (nothing is free from the Business Improvement District)
Yes, Mark Cordell, CEO of Our Bury St Edmunds Business Improvement District is a bully and likes to threaten people
I have a letter which proves this. He tried to bully me and threaten me with legal action because he didn't like some of my social media posts.
He demanded that I remove some social media posts and in particular in article about their lack of support during Independents week. https://exploreburystedmunds.com/what-the-hell-is-the-our-bury-st-edmunds-bid-doing/
In an extensive 8 page response to Cordells threatening letter, he was informed by my solicitor
"In this case comments, observations and critiques of Business Improvement District schemes and local taxation, the additional burdens placed on ratepayers subject to such schemes and the performance and results of such schemes is a matter of public importance so as to qualify as protected speech both at common law and pursuant human rights jurisprudence under Article 10. Mr Sheen is at liberty to present his critiques, observations freely on such a matter in the public interest.
Altogether, it is hoped that this sufficient explains the situation at law."
INTERNAL LINKS
West Suffolk Council Pervert BID Vote
Our Bury St Edmunds – More BID Failures
Is Our Bury St Edmunds BID looking Desperate?
Car Parks & Toilets given the Vote for BID
EXTERNAL LINKS
Here's a selection of articles exploring some of the negative aspects and risks of BIDs
Police fraud probe at South West Business Improvement District
Aberystwyth BID renewal ballot March 2021