A Majestic Coronation Crown Crafted by Duncan Drye for 2023
In a stunning display of craftsmanship, Duncan Drye of Vikings Forge has created an oversized, majestic coronation crown, commissioned by Bury In Bloom for the 2023 Coronation of King Charles III. This larger-than-life piece serves as a centerpiece for the special event, and its intricate details and impressive size has garnered admiration from all who witnessed it.
Bury In Bloom
Bury In Bloom, a well-known organization dedicated to promoting and celebrating the beauty of flowers and greenery, commissioned this remarkable work of art to add a touch of grandeur to the historic 2023 Coronation. The crown is not only a symbol of power and tradition but also a reflection of the community's appreciation for nature and the environment.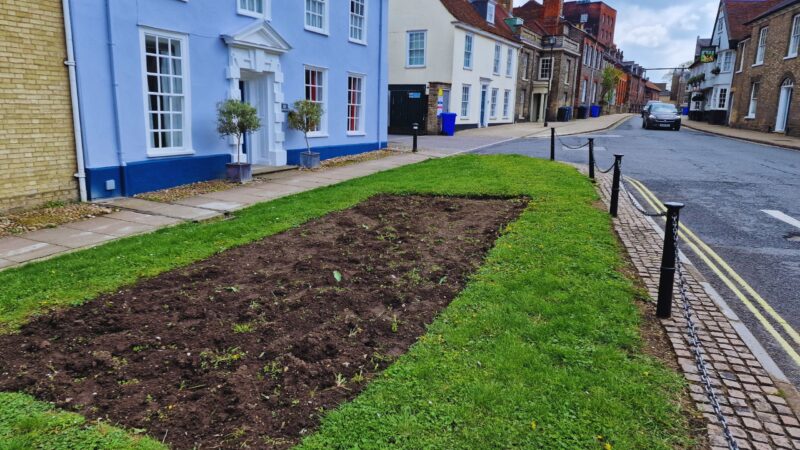 Vikings Forge
Duncan Drye, a skilled artisan from Vikings Forge, had taken on the challenge of crafting this magnificent crown. With years of experience and expertise, he meticulously fashioned the oversized piece, ensuring that each detail was executed with precision and finesse.
Woolpit Nursery
In a beautiful collaboration, the Woolpit Nursery provided stunning floral arrangements to adorn the crown, enhancing its visual appeal and connecting it to the natural world. The combination of Drye's masterful craftsmanship and the exquisite flowers from the nursery results in a truly breathtaking display that is a fitting tribute to the 2023 Coronation.
This unique creation not only captured the essence of the historic event but also represented the spirit of unity and collaboration that made it possible. Duncan Drye's oversized crown, commissioned by Bury In Bloom and decorated with flowers from the Woolpit Nursery, has left an indelible mark on the 2023 Coronation and will be remembered as a symbol of artistic excellence and community pride for years to come.
The Woolpit Nursey also recyles the Bury in Bloom baskets each year for the towns display which is paid for by the businesses of the town, and taken from Business Improvement District funds.