Historical Significance of The Rougham Airfield
Rougham Airfield, also known as the Royal Air Force Station Bury St Edmunds, is a former Royal Air Force station located 3 miles (4.8 km) east of Bury St Edmunds, Suffolk. [1]. This historical site played a significant role during World War II and is an essential part of the heritage of the area.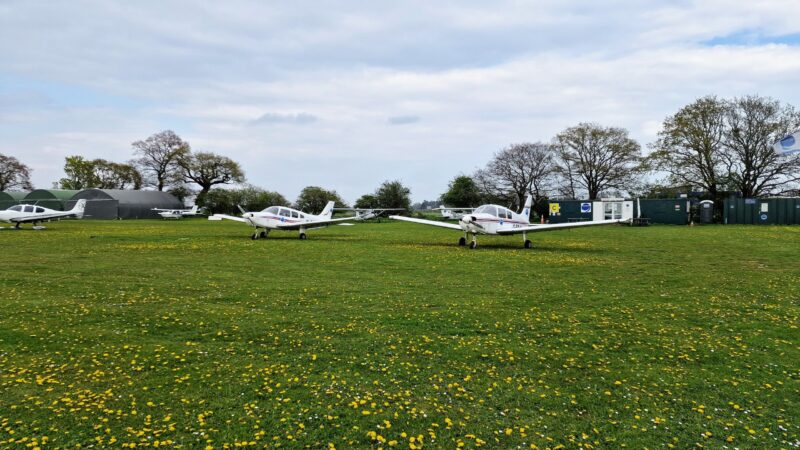 The history of Rougham Airfield dates back to World War II when it served as a military airfield for the Royal Air Force and the United States Army Air Forces. It was a vital base for bomber operations during the war, contributing to the efforts against the Axis powers. The airfield was also used by the USAAF 94th Bombardment Group and later, the 322nd Bombardment Group, both of which flew B-17 Flying Fortress aircraft [1].
Strategic Bombing Campaign
The airfield played a significant role in the strategic bombing campaign against Germany, with the 94th Bombardment Group participating in numerous missions targeting industrial and military installations. After the war, the airfield was returned to the RAF and was eventually decommissioned in 1963 [1].
Heritage of the Area
Preserving Rougham Airfield is crucial for the heritage of the area, as it serves as a reminder of the sacrifices and contributions made by the military personnel stationed there during World War II. The airfield represents a tangible link to the past and provides an opportunity for future generations to learn about the history of the region and the role it played in the larger context of the war.
Moreover, the airfield also has historical significance in terms of aviation history and technology. The B-17 Flying Fortress aircraft, which were stationed at Rougham Airfield, were among the most advanced bombers of their time, and their presence at the airfield showcases the technological advancements made during the war.
In conclusion, keeping Rougham Airfield as it is allows for the preservation of an essential piece of history that reflects the sacrifices, bravery, and technological progress made during World War II. This historical site not only serves as a reminder of the past but also provides an opportunity for education and understanding for future generations.