Ruthie Henshall: A New Chapter in Coronation Street and Inspiring Young Talent at Bury St Edmunds Drama School
Renowned West End actress and singer Ruthie Henshall has recently joined the cast of the popular British soap opera Coronation Street. Henshall, who has been an essential carer for her mother, has been outspoken about the impact of loneliness and isolation on care home residents [1]. As she steps into her new role in Coronation Street, which features a similar storyline, Henshall is also focusing on her passion project: setting up a drama school in Bury St Edmunds to nurture young talent in the performing arts.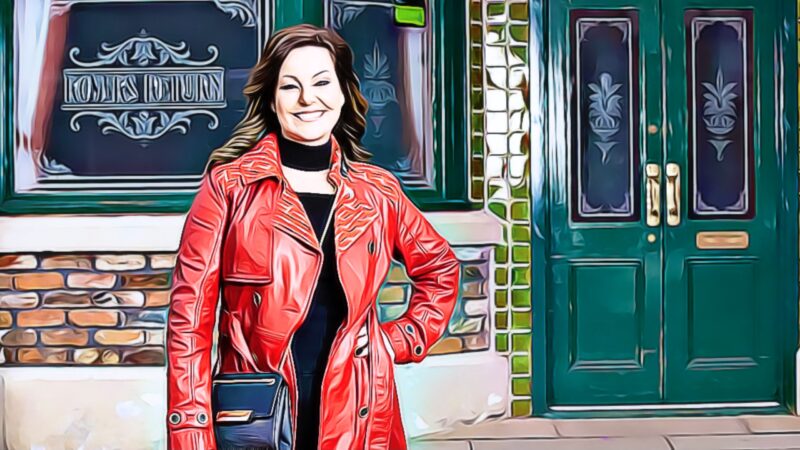 Musical Icon
Born in Bromley, Kent, Ruthie Henshall began her career as a ballet dancer before transitioning to musical theatre. She gained prominence in the 1990s with her roles in acclaimed West End productions such as Cats, Miss Saigon, and Les Misérables. Henshall went on to enjoy an illustrious career, earning numerous awards and accolades for her performances, including a Laurence Olivier Award for Best Actress in a Musical in 1995.
Henshall has been vocal about the need for more compassionate care in care homes, highlighting the detrimental effects of loneliness and isolation on residents' well-being [1]. Her advocacy for compassionate care has made her a prominent figure in the ongoing conversation about the quality of care provided to the elderly and vulnerable members of society.
Drama School in Bury St Edmunds
Henshall's passion for the performing arts extends beyond her work on stage and screen. She is currently in the process of setting up a drama school in Bury St Edmunds, aiming to provide a platform for young performers to develop their skills and ignite their passion for the arts. The school will serve as a testament to Henshall's dedication to the performing arts and her desire to give back to the community.
With a focus on fostering the next generation of talented performers, the Bury St Edmunds drama school will undoubtedly become a hub of creativity and inspiration. Young aspiring artists will benefit from Henshall's wealth of experience and her commitment to nurturing their growth and development.
As Ruthie Henshall continues to make strides in her career, her work in Coronation Street and her upcoming drama school in Bury St Edmunds will undoubtedly inspire a new generation of performers. With a continued focus on the importance of compassionate care for the elderly, Henshall's influence extends beyond the stage and screen, making a lasting impact on the lives of those around her.