Our Bury St Edmunds BID looking Desperate?
On 3rd March 2022, in an attempt to drum up interest for the Whitsun Fayre, Sunday 29th May, this was sent to all Our Bury St Edmunds BID members.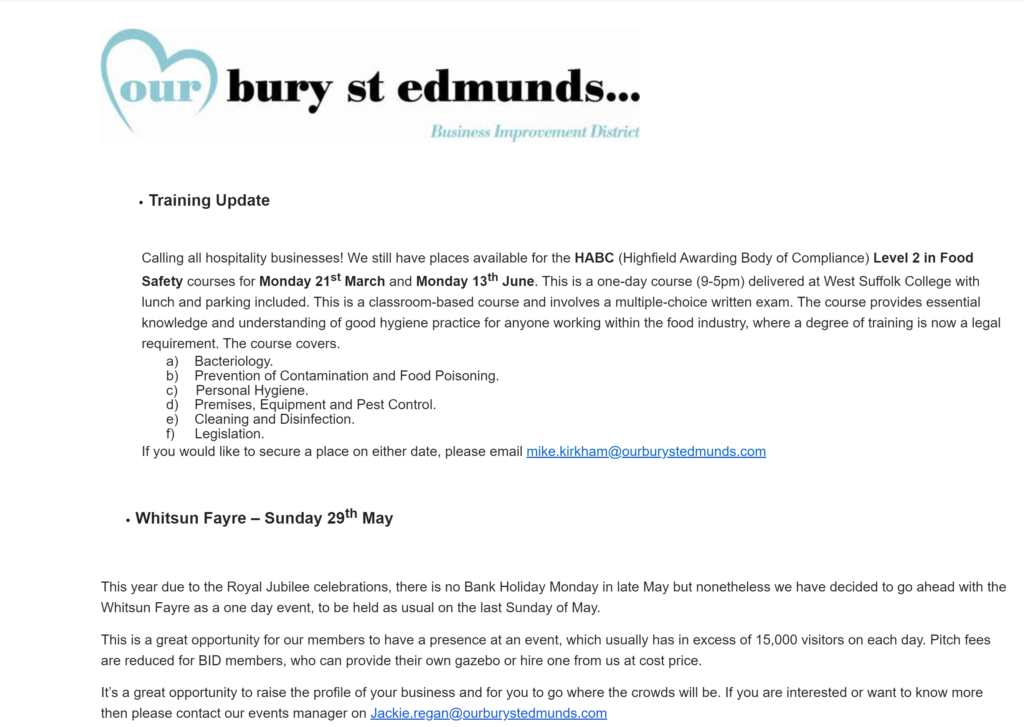 The email states that "Pitch fees are reduced for BID members".
When the BID is voted in, the council uses its votes to vote Yes. Their votes include car parks, toilets and Market Tolls. Market Tolls are derived from the Market Traders we see every Wednesday and Saturday, however, today, Jackie Regan was visiting stall holders with this.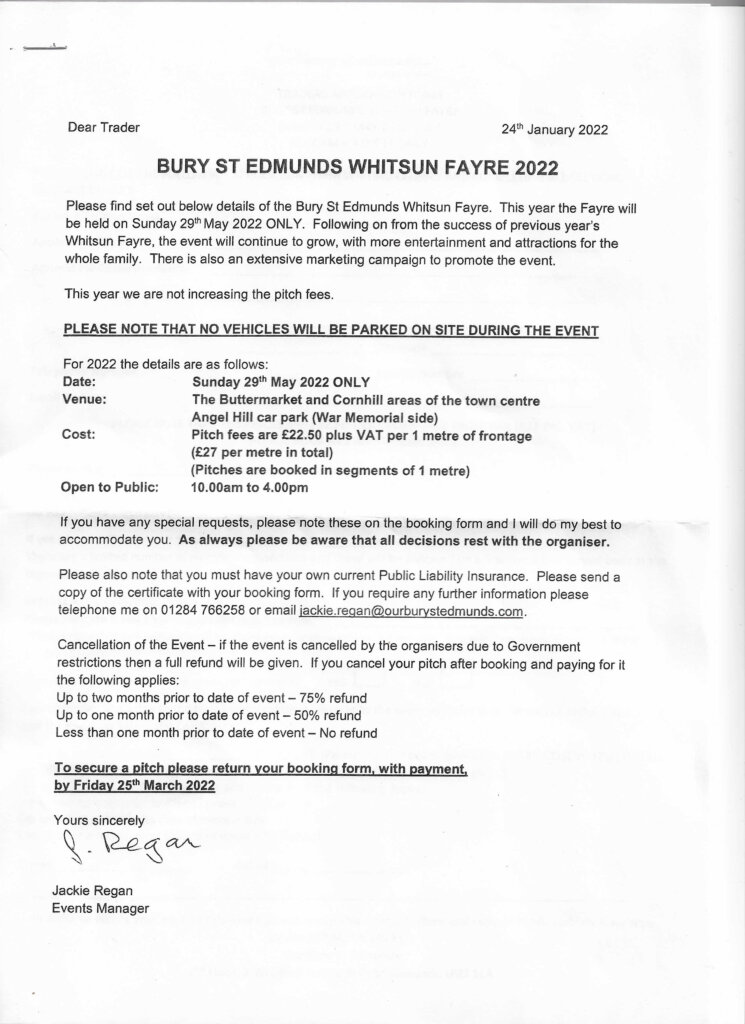 Now despite offering BID members a reduction, there is no mention of it in this letter. The BID are attempting to charge regular market traders the top rate for having a stall at the Whitsun Fayre, despite the fact they are BID members by proxy.
Its also interesting to note that today is 30th March 2022. The letter states that to secure a pitch they would need to return the booking form, with payment, by Friday 25th March 2022. This makes it sound like they have not got many stall holders taking up the offer. The stall holders I spoke to who had received one of these letters told me, they had no intention of taking up this offer, and were disgusted when they learnt about the Market Tolls proxy membership.
The BID do not provide their services to the Market Traders despite taking their money!
They don't like being called out. This is typical of how the Our Bury St Edmunds BID CEO operates. Spin the story to make everyone else look bad, even though the truth is missing and get his usual followers jumping in as well… but it works both ways.
This is almost unusual for Mark, as he tends to spend most of his time on Twitter talking Football and Spurs, despite it being a business profile.
INTERNAL LINKS
West Suffolk Council Pervert BID Vote
Our Bury St Edmunds – More BID Failures
Is Our Bury St Edmunds BID looking Desperate?
Car Parks & Toilets given the Vote for BID
EXTERNAL LINKS
Here's a selection of articles exploring some of the negative aspects and risks of BIDs
Police fraud probe at South West Business Improvement District
Aberystwyth BID renewal ballot March 2021