Our Bury St Edmunds BID – More Failures
I truly despair for all the businesses in Bury St Edmunds who are forced to pay a levy, also known as a stealth tax to a company who is supposed to promote them. Having to suffer the Failures of the BID.
As this week they claim to be celebrating the Independent Businesses of the town. Checking out their Facebook page, there is the usual self-appraisement and the occasional mention of one or two of the businesses. But look again, who is "liking" these posts? One of them has been liked by Wil Bryant, no surprise there as he is a BID director.
The photos used are not recent, and are not showing the businesses at their best. Photos of a stall, Bury Wholefoods, that no longer attends the market, a photo of the Thai food stall when it WAS a stall. They have had a van for the past couple of years, and another photo of Wilsons fruit and veg which is definitely not recent. They also claim over 80 stalls, here's a challenge… count them!
#StreetSpotlight … oh dear, a few very grey photos looking down the streets, listing a few of the businesses but not all. I noticed that there are businesses who have to pay this tax have not even been mentioned.
#StreetSpotlight Markets – 3 Likes No comments
#StreetSpotlight Risbygate Street and Brentgrovel Street 2 Likes No Comments – one of which is again, Wil Bryant & no comments
#StreetSpotlight Whiting Street, Hatter Street, Guildhall Street and Langton Place – 8 Likes, 3 comments – No mention of Vino Gusto, no mention of Elimayboo Antiques, no mention of Woosters which happens to be the only reason Mark Cordell CEO visits there. Again, empty grey streets with no one there. Comments here ar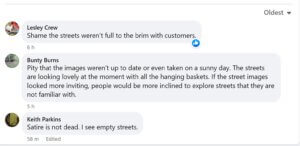 A mention of Lounge and Garden in Hatter Street… 4 Likes 1 comment
#StreetSpotlight Angel Hill, Abbeygate Street and Churchgate Street – 8 Likes 2 shares, no comments
Oakes Barn 3 Likes, 1 Share, no comments. Probably only mentioned because the owner, Heather Warren, used to be a board director.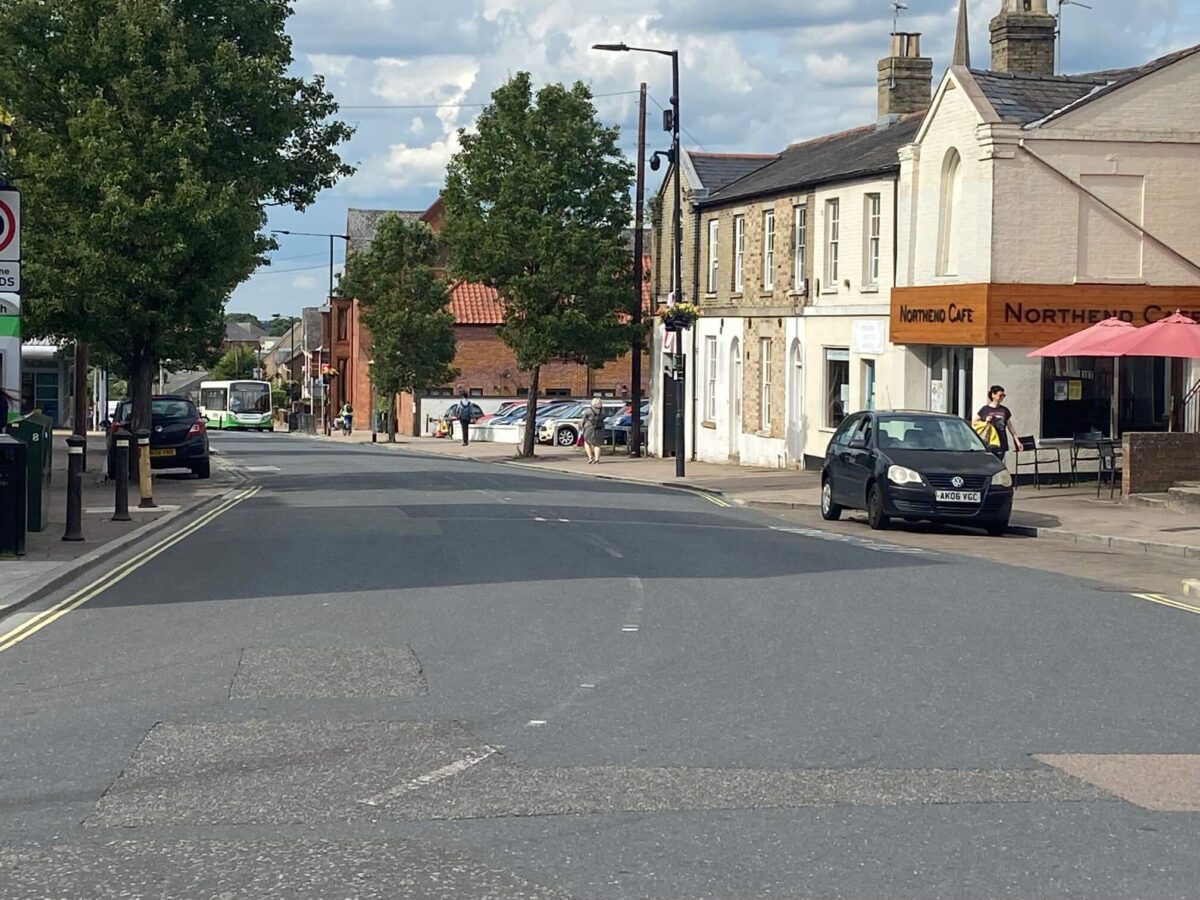 #StreetSpotlight St Andrews Street South, St Andrews Street North and Woolhall Street Armstrongs Funeral Service has not been mentioned by the BID, yet they are a BID member, this is also the first time that Primal 8 have been mentioned since they opened in November 2021. I hope they are getting their moneys worth!
#StreetSpotlight St Johns Street
The Bid has stated "It is also home to Copeland Interiors, a family-owned home interiors business who have been trading since 1881, and Micks Cycles, another family-run shop who have been serving our community for 52 years.
You'll also find lots more unique independents in this area, including: Smoking Monkey Antiques, Sunrise Direct, Pocket Watch & Petticoats, Bay Tree Cafe… to name just a few!~ why are you not mentioning all of them? Ahh.. caught you out again, you have not mention Vinyl Hunter for one!
Plus a ton of their square factoids which they drag out every year.
Now, if you have managed to get this far, here is an interesting story being reported this week by the local dishrag. Bury St Edmunds shops losing hundreds of pounds after being targeted by repeated shoplifting raids
BUT the CEO of the Our Bury St Edmunds BID, Mark Cordell, who spends most of his day tweeting about Spurs, is an ex-copper. I have to say, I am not at all surprised that shops are losing hand over fist, when you have someone who not only cannot promote the town with the BID, OR have any influence to get better security in town. Considering the BID collects £440,000pa and £120,000 goes on 4 salaries, where is the rest of that money going?
Spot the difference here…