The Great Fire of Bury St Edmunds 1606: A Glimpse into the Past
The Great Fire of Bury St Edmunds in 1606 was a momentous event that had a significant impact on the historic town. In this article, we will delve into the origins and aftermath of this infamous fire, and how it has shaped the town's history. To provide context, we will also mention a more recent fire that occurred at Cupola House in Bury St Edmunds in 2012 [1].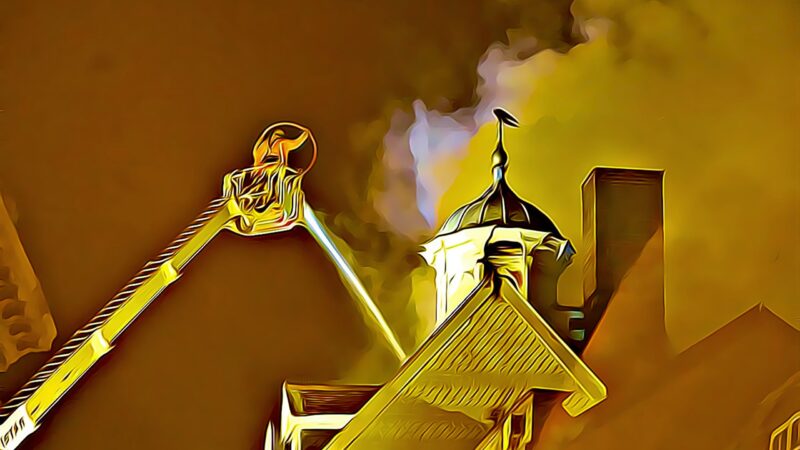 In 1606, the Great Fire of Bury St Edmunds tore through the town, leaving a lasting impression on its residents and infrastructure. The fire started in a malt house located in the town center and quickly spread through the tightly packed wooden buildings. With limited firefighting resources available at the time, the townspeople were unable to extinguish the flames, resulting in widespread devastation.
The aftermath of the Great Fire of Bury St Edmunds saw a massive rebuilding effort. It led to a significant change in the town's architecture, as the destroyed timber-framed buildings were replaced with brick and stone structures. This transformation can still be witnessed today, as the town's historic core is characterized by buildings with a distinct post-fire architectural style.
Cupola House Fire
More recently, in 2012, another fire struck Bury St Edmunds, this time at the iconic Cupola House. The fire was determined to have started accidentally in the basement kitchen of the building and spread via the kitchen ventilation system [1]. The incident, while not as widespread or devastating as the Great Fire of 1606, served as a reminder of the town's vulnerability to fire and the importance of fire safety and prevention measures.
In conclusion, the Great Fire of Bury St Edmunds 1606 remains a pivotal moment in the town's history, shaping its architectural landscape and serving as a lesson in the importance of fire prevention. The more recent Cupola House fire [1] echoes this sentiment, highlighting the need for continued vigilance in preserving the town's historic treasures for future generations.