Celebrate our Great Town with We Love Bury St Edmunds!
A Facebook Group Celebrating the Town We All Love
Connecting People Across the Globe
We Love Bury St Edmunds! is a Facebook group bringing together people from all over the world to celebrate the best of Bury St Edmunds. The group has over 23,000 members, from Bury St Edmunds and beyond, who come together to share their stories, pictures and experiences of the town. It is a great way for those who live here and those who have moved away to stay connected and keep up to date with all the news and events happening in the town.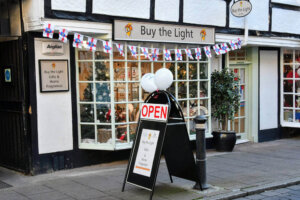 Celebrating Past and Present
We Love Bury St Edmunds! is also a place to celebrate the nostalgia and history of the town. From old photos to memories of the past, it is a lively platform for people to share their recollections of Bury St Edmunds, both old and new. It's a place to reminisce on the town's past, while also exploring the present and looking ahead to the future.
A Positive Platform
We Love Bury St Edmunds! is not just about celebrating the past, but also about looking forward to a bright future for the town. The group provides a positive platform for people to discuss and share ideas about how to make Bury St Edmunds an even better place to live, work and visit. It's a vibrant and inclusive community that brings together people from all walks of life to share their love for the town.