The developments application was before our local authority which is now West Suffolk Council.
Unlike what a number of councillors and others would have you believe, this application was not determined on time by the Council, the developer then appealed, at the appeal the council did not defend the appeal and stated that they would have passed the application, the inspector then approved the appeal.
Another application for the same development was entered and this application ended up at Development and Control Planning Committee, the council passed this application.
I have attached the correspondence so everyone can see for themselves.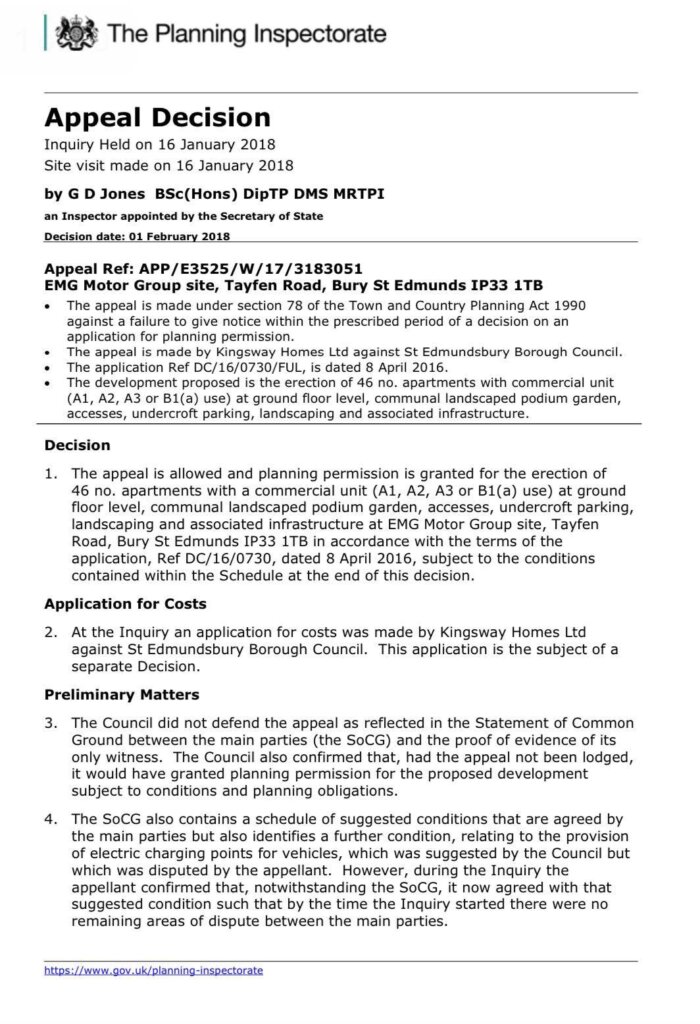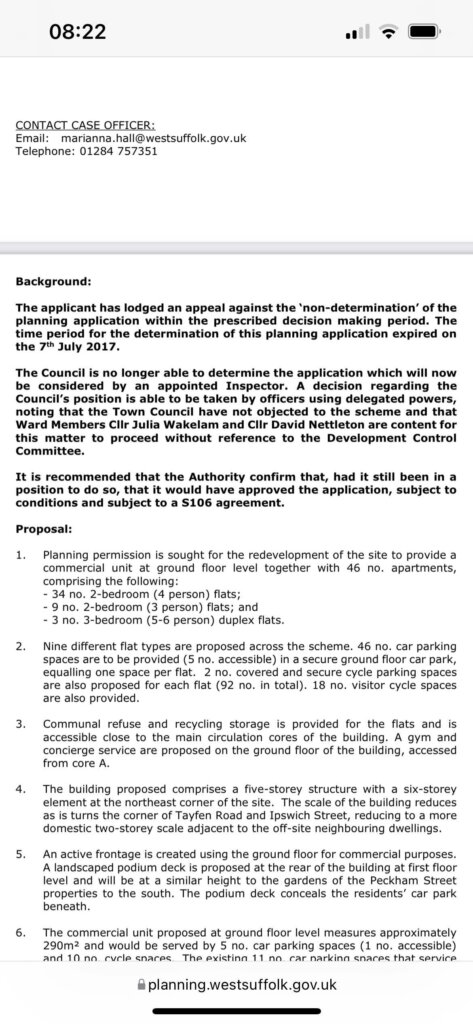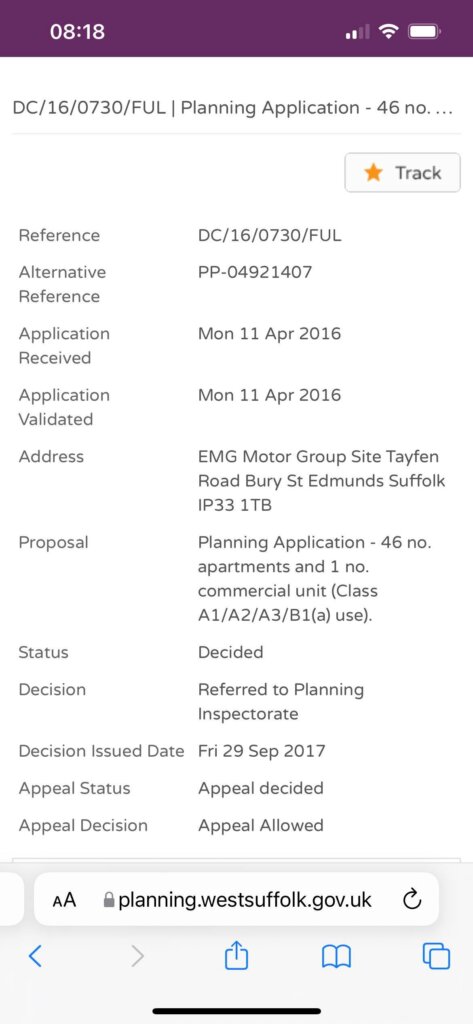 It is interesting to read in these documents the developer applied for costs too. And maybe what would have happened if the council had defended the appeal would have the inspector still have approved it?
I hope this brings clarification to this matter