The Mayor of Bury St Edmunds Arrested for Assault
On March 4th 2023, the Mayor of Bury St Edmunds, Peter Thompson who represented the Conservative party, was arrested at The Gym Bar for assaulting one of the security guards.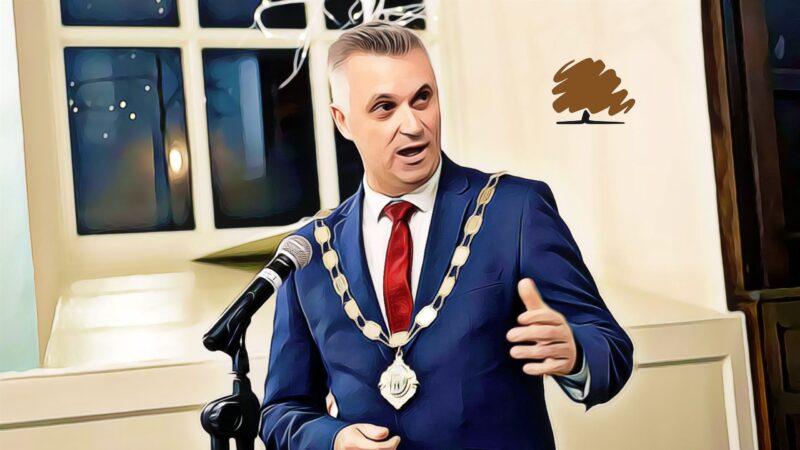 The Details of the Incident
The Suffolk News posted what we already knew, however, they left out quite a few of the details.
"Two men have received conditional cautions following an incident at a Bury St Edmunds town centre bar." – one of whom was the Conservative Mayor for Bury St Edmunds Peter Thompson.
The pair were arrested on suspicion of assault following an incident at The Gym bar in Risbygate Street on March 4 and both were bailed. Police have CCTV and body cam footage of a security guard being hit twice from behind in the head by Peter Thompson.
They were re-bailed while police investigations continued.
Two men have received conditional cautions following an incident at the Gym bar in Bury St Edmunds.
Today, a police spokesman said: "We can confirm that two men have received conditional cautions following an incident at the Gym bar in Bury in March."
https://www.suffolknews.co.uk/bury-st-edmunds/news/two-men-receive-conditional-cautions-over-incident-at-town-c-9309749/
Peter Thompson Mayor for 4 Years!
With a vice-like grip on the role of Mayor of Bury St Edmunds, Peter Thompson has held the role for the past 4 years, failing to give it up and pass it on to another of the Bury St Edmunds Town councillors. Since the altercation at The Gym Bar, Thompson has been suspended from the Bury St Edmunds Constituency Conservative Association (BSECCA)
Conservative Association and the Conservative Group for the West Suffolk Council and Suffolk County Council. Their websites have been updated to state that Peter Thompson is now listed as Independent. The Conservative Association states the suspension is due to "an alleged breach of party and group rules"
Despite this, he is still standing the elections on May 4th for the Moreton Hall Ward and told the Bury Free Press that he would be standing as a "local" conservative – whatever THAT is supposed to mean. (I've got news for you, they don't want you!)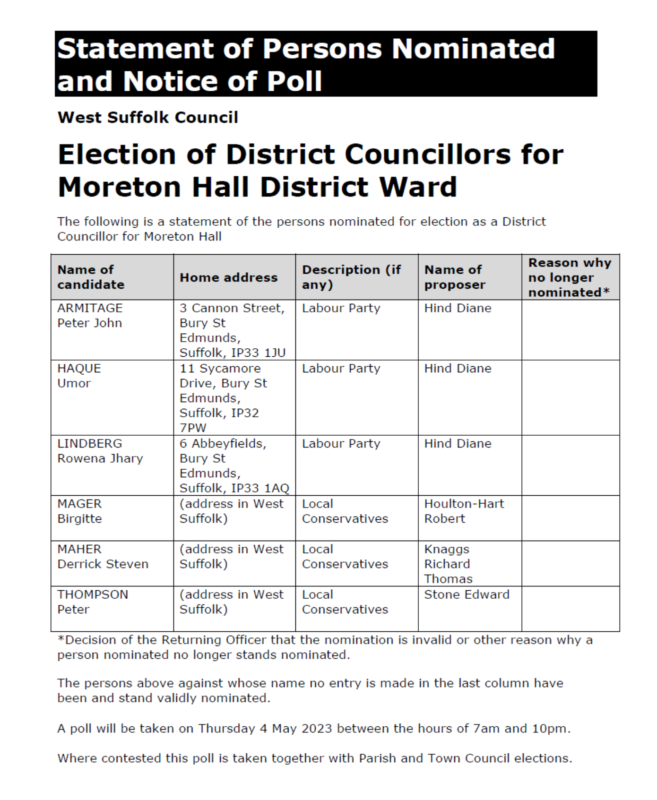 It would seem that the date of his suspension must have been after 4th April when changes to the candidates had to be registered by. Which would suggest that the Conservative groups did not act swiftly enough in suspending Peter Thompson.
I have emailed John Davie-Thornhill, chairman of BSECCA (website needs some serious funding!), John Griffiths, leader of West Suffolk Council's Conservative Group and Matthew Hicks asking the date that Peter Thompson was suspended and which of the "rules" he had breached.
Maybe it's not the rules as has been stated, but possibly the Code of Conduct which they meant… I SO wish these people who say what they mean, and not get it wrong!
A very Agitated Matthew Hicks
I have also just spoken to Matthew Hicks, leader of the Conservative Group at Suffolk County Council, who seemed a bit perturbed that I had called him on his mobile number 07824 474741 which is listed on the Suffolk County Council website. I asked him which of the Conservative Group rules which had been broken. He referred to the fact he had seen some comments on the @wlbse Twitter feed, and was not able to give me the information I was requesting, which seems odd, because it would have only been recently that those rules would have been referred to, in order to make the suspension for Peter Thompson. I mentioned that I had also emailed him [email protected], and the said he would answer the email "in due course". – Let's hope this is before the local elections on May 4th 2023
Fed by Twitter
We reported on Twitter that Cllr Peter Thompson, the Mayor of Bury St Edmunds, has been suspended from the town's Conservative association and the Conservative groups of two councils, as reported in a tweet from @wlbse: https://twitter.com/wlbse/status/1649332161281916928.
Despite the suspensions, Cllr Thompson will continue to stand as a local Conservative, as stated on the ballot paper for the Moreton Hall ward at West Suffolk Council and for Moreton Hall on Bury St Edmunds Town Council in the upcoming May elections.
WLBSE has also discovered that the Facebook Page for Councillor Peter Thompson, is currently off air https://www.facebook.com/CllrPeterThompson/ and his Facebook Group, is currently in a lockdown mode, with all posts requiring approval
The story has also been reported by East Anglian Bylines and is currently being investigated by BBC Look East
If you wish to take part in our poll, the question posed was "Should Peter Thompson stand down from public office?" but to take part, you must be an approved member of the WLBSE Facebook Group